Type: Rooibos
Origin: South Africa
Price: Sample (regular price - $9.95 for 15 Pouches)
Vendor: Mighty Leaf
Brewing Method: Per Instructed - 1 teaspoon of leaves, 1 cup of filtered water, heated to 200°F-205°F, steeped for 5 - 7 minutes, let cool to room temperature then added ice
Overall Score: 4.3 out of 5

Organic African Nectar is a blend of rooibos mixed with organic hibiscus flowers and organic marigold flowers. A rush of fruity and floral aromas hit me as I open the package. I can pick out the fruity rooibos aroma while the hibiscus and marigold aromas blend together in the background. Overall the blend smells insanely sweet. Reds and yellows make up the color of the leaves for this blend.

After the tea is steeped and iced, I could easily smell the fruity rooibos. I could no longer pick up on the floral aromas, however. The liquor is a pretty yellowish-red color.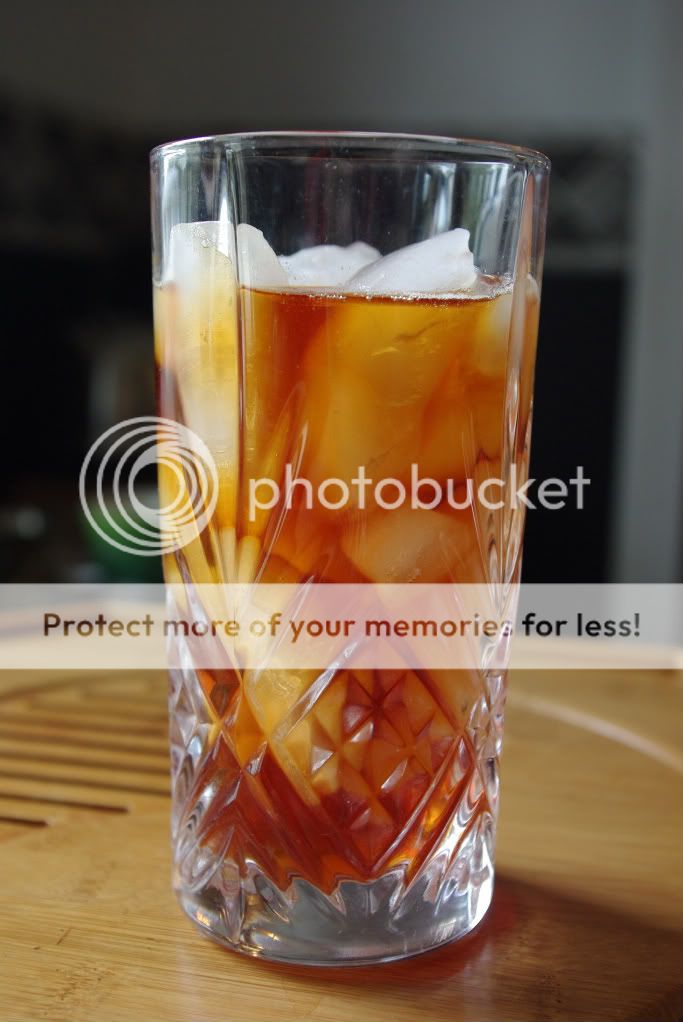 The taste is lively and fruity. It is quite sweet and refreshing, as well. I can taste the fruity rooibos while the hibiscus and marigold blend into the background. I can taste more of the floral flavors in the aftertaste than in the initial sip. Admittedly, I thought the rooibos might get overpowered with the floral flavors because of how pungent the flowers smelled before steeping. However, the taste is just the right balance of fruity and floral.

When iced this tea is still full of flavor. The fruity qualities in this tea make it rather sweet and refreshing. I believe there is no sugar or sweetener needed here. Even the pickiest sweet iced tea drinkers may not notice the lack of sugar.